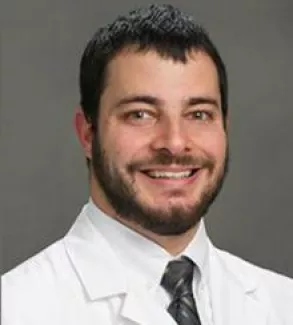 Travis Williams received his Bachelor of Science degree in nursing from East Tennessee State University. He then attended the University of Virginia in Charlottesville, Virginia. There, he obtained his Master of Science degree.
Prior to working in the orthopedic surgery field, his past experience included emergency medicine/critical care. He is certified as an acute care nurse practitioner by the American Nurses Credentialing Center. He is a member of the American College of Nurse Practitioners as well as the Northeast Tennessee Nurse Practitioner Association.
His special interests include orthopedic trauma, fracture care, musculoskeletal ultrasound, and assisting with various quality and performance improvement projects. Travis resides in Bluff City, Tennessee, with his wife, Holly.