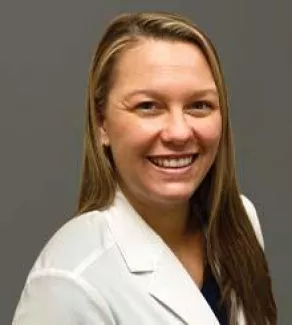 Brittany is originally from New Jersey. She completed her undergraduate degree in athletic training at Quinnipiac University in Hamden, Connecticut. After moving to Baltimore, Maryland, she completed her Master of Science degree in health administration and interned as an athletic trainer in the collegiate setting.
Once she finished her master's degree, Brittany moved to Charleston, South Carolina, to work as an athletic trainer at the Medical University of South Carolina and provide outreach orthopedic care to a local high school. Brittany then decided to return to school once more because she wanted to continue making an impact in the healthcare community. She went on to earn her Master of Medical Science degree in physician assistant studies from Emory University in Atlanta, Georgia.
When she graduated, she relocated to Bristol, Tennessee. Brittany enjoys spending time with her husband Wes and her pets Dalton, Charley, and Boh as well as traveling to visit friends and family across the country.