Brian K. Elliott, P.A.-C.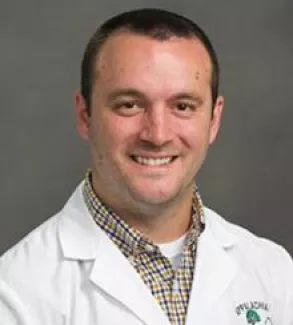 Brian received his Bachelor of Science degree from King University in Bristol, Tennessee. He received his Bachelor of Medical Science degree and his master's degree in physician assistant studies from Mountain State University in Beckley, West Virginia.
Prior to working in the orthopedic field, Brian's experience included emergency room medical care at Bristol Regional Medical Center. He has been employed as a physician assistant with Appalachian Orthopedics since March 2012.
Brian has a special interest in soccer. He resides with his family in Bristol, Tennessee.