Carrie Widener, A.P.R.N., F.N.P.-C.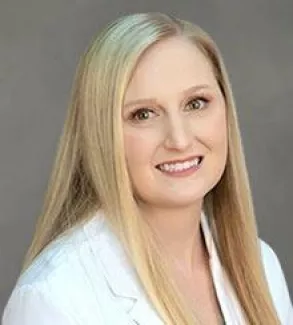 Carrie is a board-certified family nurse practitioner by the American Academy of Nurse Practitioners Certification Board. She began her career in healthcare as a pharmacy technician and then decided she wanted to be more involved in patient care. She attended nursing school at King University, where she completed a Bachelor of Science degree in nursing. She then attended graduate school at East Tennessee State University, where she received a Master of Science degree in nursing. She is a member of both the American Nurses Association and the American Association of Nurse Practitioners.
Prior to working for Appalachian Orthopedics, Carrie worked in the operating room at Bristol Regional Medical Center as a registered nurse. She is experienced in various trauma surgery specialties, including the orthopedic service line. Carrie is dedicated to providing specialized care to her community while treating patients like family.
Carrie resides in Bristol with her husband, Kevin. She enjoys spending time with her husband, nieces and nephews, and her dog named Rocco. Carrie also enjoys attending church and spending time at the lake with friends and family.