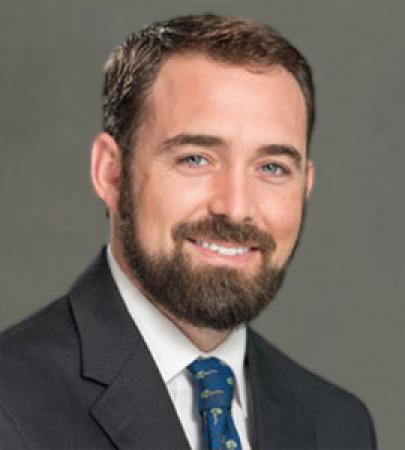 Larry Waldrop II, M.D.
Specialties:
Ankle, Elbow, Hand, Hip, Joint Replacement, Knee, Shoulder, Sports Medicine, Wrist
Dr. Larry Waldrop received his undergraduate degree from Middle Tennessee State University and his medical degree at East Tennessee State University Quillen College of Medicine. He completed his orthopedic residency in Richmond, Virginia, at the Virginia Commonwealth University Medical Center, which offered high-volume total hip and total knee replacement and trauma training.
Following residency, he completed an additional year of specialty training at the University of Florida Health in their shoulder and elbow program under Dr. Thomas Wright, with a focus on shoulder replacement, revision shoulder replacement, shoulder and elbow trauma, and general sports medicine as well as arthroscopic and open procedures for shoulder and elbow instability and arthritis.
During medical school training in Johnson City, he and his wife fell in love with the community and landscape of the Appalachian region and are blessed to be serving in the area.
Available to see patients at our Johnson City location, Dr. Waldrop is dedicated to providing patients exceptional orthopedic care.
Credentials

Medical School

East Tennessee State University Quillen College of Medicine, Johnson City, TN

Residency

Orthopedics, Virginia Commonwealth University Medical Center, Richmond, VA

Board Certification

American Board of Orthopaedic Surgery

Fellowship

Shoulder and Elbow, University of Florida Health, Gainesville, FL
Locations
Patient Reviews

"After receiving poor results from visits to a different practice, Dr. Waldrop took over my care for a severe shoulder injury, and he has been amazing. I'm now on track to recovery after wasting many months by not coming to Appalachian Orthopedics at the beginning."

– Don B.